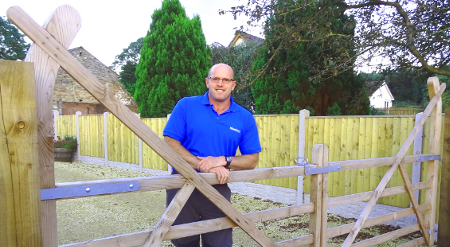 bluebirch is a Carlisle based fencing company owned by Andrew Nelson, established in 2012 who design, manufacture and install all types of fencing and garden building for customers throughout Cumbria.  Andrew himself has over 12 years of experience working in the landscaping and horticultural sector and has a wealth of experience in dealing with a wide range of customers.
Over the years he has built a company based upon his experience and enjoyment for what he does.  Andrew is fully involved in all of his projects from start to finish,  from the design through to the manufacture and installation.  bluebirch will work with you to meet your needs.
As a local business Andrew takes pride in his work and what he produces. Specialising in fencing, garden sheds, landscaping, patios and driveways, he is always on hand to give you advice. Andrew guarantees to offer a personal and professional service, if you have a project that you would like to discuss please contact bluebirch.